Read or Leave Reviews for Green Solutions Remodeling.
We are including links to review us on Google or to write a review to be displayed on this website.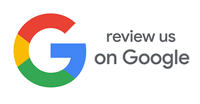 Green Solutions Remodeling
Average rating:
33 reviews
Nov 11, 2021
We are extremely pleased
City & State:
Owings Mills, MD
We had our deck replaced by Green Solutions Remodeling.
Michael Gebhart was our excellent carpenter who did our job. We are extremely pleased with our deck replacement and are very grateful to Michael Gebhart for his recommendations. If you want a top notch deck, contact Green Solutions Remodeling and ask for Michael Gebhart to do your job!
Nov 3, 2021
Professional, clean and high quality work
City & State:
Glen Arm, MD
Very pleased with the bathroom remodel done by Green Solutions. Tim and Ira were wonderful to work with - professional, clean, and high quality work. Highly recommended and I plan to use them again.
Aug 25, 2021
Highly recommended
City & State:
Glen Arm, MD
I recently had the entire Siding of my end unit townhouse replaced by Green Solutions Remodeling. Ira assisted with the insurance claim and his price was great compared with the quotes I received from other companies. Our interaction from start to the completion of the job was great. The job was completed on schedule as promised and it was excellently done. I highly recommend Green Solutions Remodeling. Ira is very knowledgeable in the business. Thank you Ira.
Jul 30, 2021
Not pushy, listened to our needs
Very nice salesperson. Not pushy. Listened to us, our needs and matched them to product.
Jun 29, 2021
Will definitely use again
City & State:
Phoenix, MD
I am thrilled with my new entry door and storm door that were installed yesterday. I want to complement the men who did the installation. They worked efficiently, solved problems on the fly, and left the area clean. You should be proud to have them as your employees. We will definitely use your company again.
May 15, 2021
Couldn't be happier
City & State:
White Marsh, MD
They showed up with masks on , got rite to work . They worked so fast and in a good way ,cleaned up all debris and I couldn't be happier. I'm looking forward to now starting on the next project of mine . Thank you Green Solutions Remodeling!
May 5, 2021
Everything has been great
City & State:
Glen Arm, MD
Everything so far has been great! We still have a ways to go but I'm sure everything will be good!
Apr 29, 2021
Highly Recommend
Vinyl siding plus new patio door. From initial sales consult to finished job, we couldn't be more pleased. Good advice for product selection, competitive pricing and skilled work. Hard working crew and daily clean-up. Highly recommend.
Jul 12, 2020
Did a great job!
City & State:
Manchester Maryland
Green Solutions remodeling built a screened in enclosure on our existing deck (20'X24') and they put a new asphalt shingle roof on our house. We couldn't be more pleased with the work! Mike, the deck foreman and his crew did a fantastic job. Very detailed and they took their time to do it right. The roofing crew was also very good. 8 men and each had his specific task to complete so the job went along very smoothly. Got the roof done in 7 hours! All new ridge vents, etc. as well. We've had a few occasions of heavy rain since and no leaks at all!! These additions make our home look beautiful and increased it's value.
May 15, 2020
Did an excellent job
City & State:
Parkville, MD
A freak April 1st hale storm damaged some shingles on my roof followed by 35 mph winds the 2nd week of April that tore shingles off. I called Green Solutions for some advice because i'd never been confronted with sort of problem before. I spoke with Ira first and with his knowledge he walked me threw the process i was more than likely ready to go through with my insurance company. He then explained Green Solutions process of virtual estimates over the internet using satellite technology or gave me the option of coming to my home. They used satellite to measure my roof, gave me a quote the next day and bing bang boom joe their salesman was at my door steps the next day. Joe was a tall drink of water and wearing a face mask following the protocol of the state of Maryland due to the out break of corona virus.He was pleasant and immediately apologized again for his slight tardiness due to a accident he encountered on the way to my house.(he had already called once from his car.)He explained start to finish how and when my roof would be installed, assured me it would be done in one day in a clean efficient manner and we proceeded out side to pick out shingle colors. He then held up samples for my wife against our existing roof.(yes he is that tall and yes i had no say in the color..my wife wasn't having it!) She chose a color and the rest was history.The Roof crew showed up on time had it striped papered and installed in about 8 hrs. No mess No damage No worries.... This Company did a excellent job from the person I spoke with until the last roofer left the job. I highly recommend them. Thanks Green Solutions...
May 1, 2020
There is a reason why their MHIC # is 3!
City & State:
Catonsville, MD
Green Solutions Remodeling installed my replacement roof and 4 skylights this week. My experience with them from the initial phone call, to their sales rep to internal communication on when the roof would be done and finally with their AMAZING installation crew was all anyone could expect! There were 8 or more hard working and knowledgeable people on site ensuring all was protected during tear off, and that any questions that I had were answered. The site supervision was better than I would have expected. They stayed on the job from start to finish and walked me thru it at the end, including inspecting the sky lights. Clean up on my property was perfect and better than "broom clean".....magnet to get nails, blowers to remove dust off sidewalks, and true concern for our plants and property.
Trust this company and their work. Not the lowest price but the highest quality. There is a reason why their MHIC # is 3!!
Thank to the entire crew at Green Solutions.
Mar 21, 2020
Wonderful Experience
City & State:
Baltimore, MD
I wanted to share my wonderful experience I had with Green Solutions Remodeling. I needed my bathroom remodeled to become handicap accessible for myself. They came out, showed me a wonderful design with my safety in mind and at an affordable price. The installer Tim did an amazing job. He came the same time everyday, my wood floors and steps were protected all the way to the bathroom. He cleaned up everyday when he left. I was kept informed of the process. I was given the most beautiful handicap accessible bathroom I could have ever ask for. The white tiles all the way to the ceiling are elegant, the shower is extremely large. They had safety in mind for me, from the shower base, the pull down shower head and the grab bars being placed exactly where I need them. Easy open beautiful shower door. Their work is perfection! You guys have made this 83 year old lady able to remain safely in the home that she loves! I Thank Tim and Green Solutions Remodeling from the bottom of my heart.I will be using your services again and have already recommended you to my family and friends.
Mar 2, 2020
Finished my project early!
City & State:
Eldersburg, MD
My sales rep, Eric, and the entire team at Green were great to deal with. I had received 4 quotes and they weren't the cheapest but decided to go with them based on there history and being the oldest remodeler in the state. They actually finished my project early!
Feb 22, 2020
Would Recommend
My experience with Green Solutions Remodeling was excellent. I had windows replaced and a new front door. It all looks terrific! The job was done in a timely manner and customer service was very receptive to my questions. I would recommend them for your next home inprovement project.
Feb 11, 2020
Professional and Courteous
City & State:
Sykesville, MD
Professional and courteous company who actually gives you the time of day and that personable feel that so many other companies lack. Joe and Ira I have had personal experience with and was made to feel like a "person" and not just another customer. Plenty of experience throughout the company makes me feel comfortable recommending to anyone!!
Feb 11, 2020
Outstanding workmanship
City & State:
Halethorpe, MD
My house needed new windows and a new front door. I am so pleased with the outcome of the projects. Green Solutions really came through with outstanding workmanship and finished everything in a timely manner. I would recommend them to anyone that wants to do any kind of home improvement.
Feb 7, 2020
Thanks Glenn and staff
City & State:
Glen Arm, MD
My wife and i contacted Green Solutions after hearing their ad on the radio. We had our roof and siding completed right before Christmas. The work took a little longer than expected, but the siding is beautiful.. the roof was done in a day. We found a few nails and they came out and reinspected the job site. Thanks Glenn and the staff
Feb 6, 2020
Better than we ever expected
City & State:
Catonsville, MD
Green Solutions did a fantastic job remodeling our bathroom. We were happy from start to finish. Our installer arrived on time and did a beautiful job. Our finished bathroom turned out better than we ever expected. Thank you Green Solutions, we look forward to your services again. We were happy to refer your company to some friends & family.
Dec 28, 2019
Great
City & State:
Owings Mills, MD
We had a screened enclosure installed by Morris remodeling in 2012. Found out that Green Solutions retained some of their crews when Morris retired. We had our screened enclosure converted into a year around room. The work took a little longer than expected but it came out real nice. I tried to leave a new review, but I can only update this one. We had a tree limb come through our roof, Green Solutions was able to patch up the hole quickly and get a crew out to replace the section of roof. Having the work done 2 days after Christmas was great.
Oct 12, 2019
Beautiful Work for Reasonable Prices
City & State:
Reisterstown, MD
They always stand by their work, They do beautiful work for reasonable prices and will work with you if need be. I highly recommend green solutions.
Sep 17, 2019
Fantastic job
City & State:
Owings Mills, MD
Green Solutions did a fantastic job on our kitchen, it looks great. Thanks!
Jul 19, 2019
Wonderful Job
City & State:
Ellicott City, MD
Everything went smoothly. The crew did a wonderful job. They were very careful of all my shrubs and and property as they had to remove my 2 old roofs first. Clean up was great and my new roof looks beautiful.
Jun 29, 2019
Work was done quickly
City & State:
Reisterstown, MD
They replaced our entire roof with architectural shingles. The work was done quickly (this process took less than one day) and the new shingles look amazing. The spring was very wet, and we have not had a single issue with our new roof.
Jun 26, 2019
Worked well
City & State:
Timonium, MD
I was given a run down of roofing materials that would work well on my roof, the costs and their opinion of what they suggested I use. However, I was given space to choose what I wanted to use with no pressure from Green Solutions. We worked well together.
Jun 11, 2019
A Pleasure to Have in my Home
City & State:
Sykesville, MD
Just had a total kitchen remodel with Green Solutions and could not be happier! Everything looks amazing and they were a pleasure to deal with. They have fair pricing and were a pleasure to have in my home. I will for sure be using them again for all my home improvement projects.
Jun 4, 2019
Great!
City & State:
Glen Arm, MD
Great! We love working with Green Solutions. Small enough to be personable and big enough to be reliable.
Feb 20, 2019
Dependable
City & State:
Bel Air, MD
Undoubtedly from our initial in home consult, for the removal of wood and the instillation of both insulation and siding. The in home consult were provided by Glen, to our post in home follow up consult with Ira as well as every associate of Green Solutions : each person was extremely courteous, polite, insightful, easily accessible and best of all dependable. Our job was completed in approx 2 wks as per the quote. The clean up was exceptional. Our home has gone from looking Old School and tired to becoming a bright fresh welcoming corner lot that welcomes not only is but also our neighbors as well. Many neighbors have commented how much they like the new appearance of our home. Several have even said they see see our home as a welcoming sign when they turn into our development!
Feb 16, 2019
Friendly, Helpful, and Competent
City & State:
Columbia, MD
I found this company very easy to work with: friendly, helpful and competent in remodeling my kitchen. They took my recommendations (although they had had no experience with some of my more farout ideas) and ran with them. At the end of the work (which was done on time), I found that this team had done a great job and given me the kitchen I had planned - quite beautiful!
Feb 6, 2019
Made it easy for us
City & State:
Roland Park, MD
They remodeled my entire house in Roland Park 2 years ago ..took out walls made 2 bathrooms into one spectacular master bath, redid the kitchen. They really updated this old 1920 house not an easy job. But they made it easy for us even when it came to changes.
Aug 14, 2018
Will Use Again
City & State:
Randallstown, MD
Green Solutions has done several jobs for us. One was a wrap-around porch and the other major job was a new roof. Both jobs were done beautifully. The workers were friendly and punctual, the job was done well and the price was right! We will use them again.
Apr 1, 2018
Great!
City & State:
Eldersburg, MD
I had Green Solutions Remodeling replace the roof on my Williamsburg Cape Cod.. Ira the remodeler and Howard the general manager were conscientious is seeing that the roofing job was done right... Thanks!
Mar 21, 2018
We could not have been happier
City & State:
Columbia, MD
We spoke with 3 companies, and Green Solutions was the most accommodating. My wife was expecting and we knew that the projects would be going on around the birth of our child. After doing the roof, we asked if we could wait a month before doing the windows and doors, and they gladly put the project on hold. The work was done in a professional manner, and we could not have been happier.
May 25, 2017
Thumbs up
City & State:
Glen Arm, MD
Great service and great people!